How to shield a flashlight against emf?
If you hold a flashlight long periods of time, it is important to shield the batteries inside. In most cases, the batteries have contact with the flashlight casing and electric or magnetic fields transmitted on your hand.
It is very simple to shield a flashlight and the only thing you need, is a nasafes emf fabric and a nonconductive fabric like a plastic or foam sheet.
How do i shield a flashlight against emf?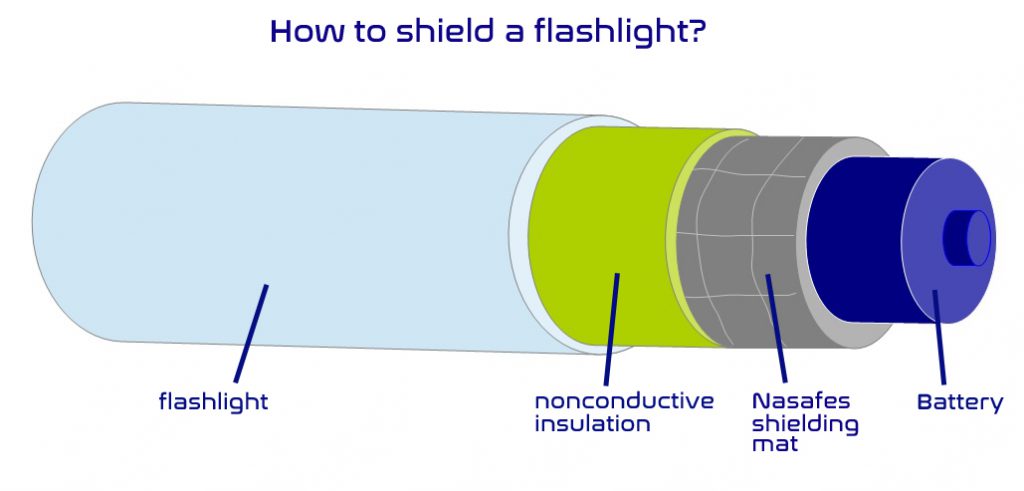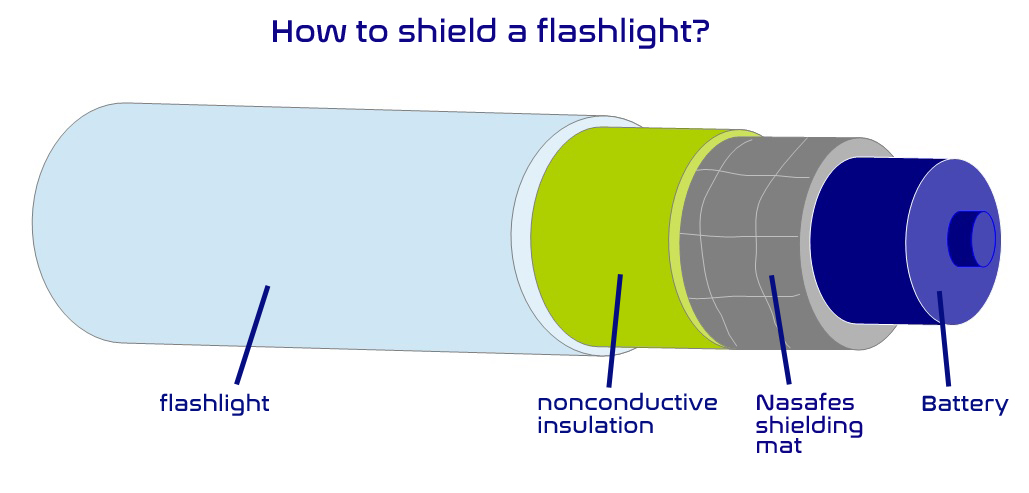 The best way to protect your hand is to wrap a nasafes emf fabric around the batteries.
But that's not enough. You need to avoid contact from flashlight casing and emf fabric. Therefore you need to wrap a nonconductive fabric around the emf fabric. Also, between the flashlight casing and the emf fabric.
That' so simple and effectiv, isn't it?