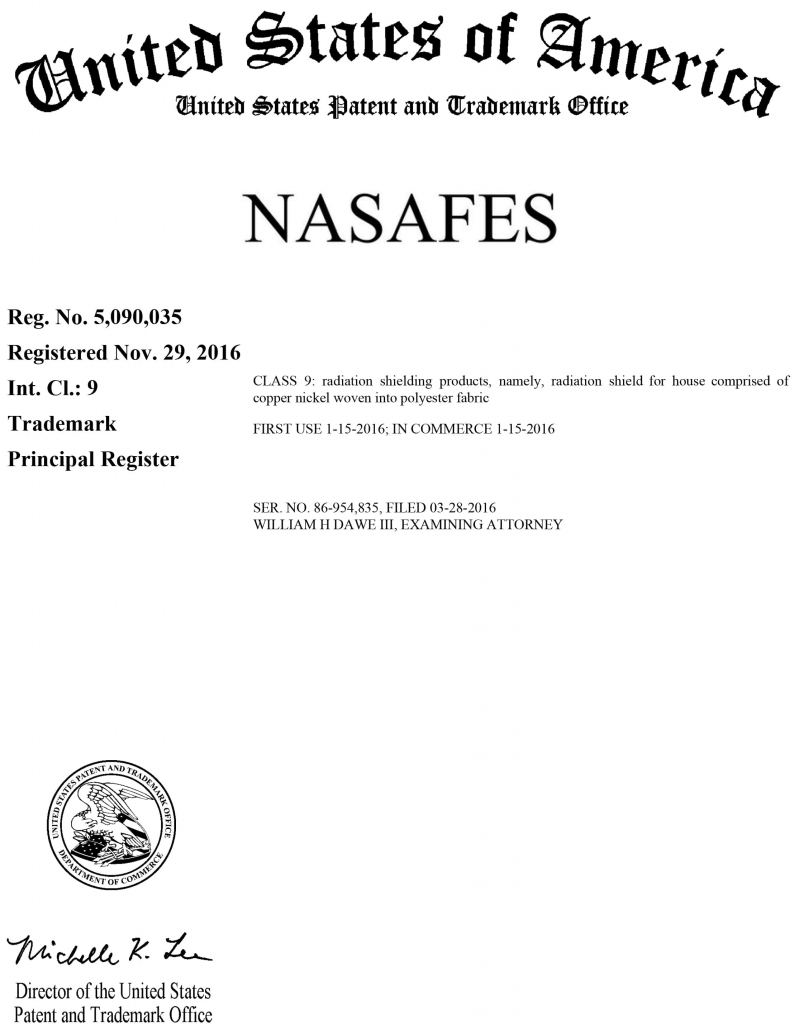 NASAFES Web Privacy Policy and Important Notices
Thank you very much for visiting NASAFES and reviewing our policy notices. Here we have integrated these statements into a single posting for ease of use.
Font License Agreement
Requirements and Restrictions >
No warranties
This website is provided "as is" without any representations or warranties, express or implied. Nasafes.com makes no representations or warranties in relation to this website or the information and materials provided on this website.
Without prejudice to the generality of the foregoing paragraph, Nasafes.com does not warrant that:
 this website will be constantly available, or available at all; or
 the information on this website is complete, true, accurate or non-misleading.
Nothing on this website constitutes, or is meant to constitute, advice of any kind. [If you require advice in relation to any [legal, financial or medical] matter you should consult an appropriate professional.]
Limitations of liability
Nasafes.com will not be liable to you (whether under the law of contract, the law of torts or otherwise) in relation to the contents of, or use of, or otherwise in connection with, this website:
 [to the extent that the website is provided free-of-charge, for any direct loss;]  for any indirect, special or consequential loss; or
 for any business losses, loss of revenue, income, profits or anticipated savings, loss of contracts or business relationships, loss of reputation or goodwill, or loss or corruption of information or data.
These limitations of liability apply even if Nasafes.com has been expressly advised of the potential loss.
Picture sources
Exceptions
Nothing in this website disclaimer will exclude or limit any warranty implied by law that it would be unlawful to exclude or limit; and nothing in this website disclaimer will exclude or limit Nasafes.com liability in respect of any:
 death or personal injury caused by Nasafes.com negligence;
 fraud or fraudulent misrepresentation on the part of Nasafes.com; or
 matter which it would be illegal or unlawful for Nasafes.com to exclude or limit, or to attempt or purport to exclude or limit, its liability.
Reasonableness
By using this website, you agree that the exclusions and limitations of liability set out in this website disclaimer are reasonable.
If you do not think they are reasonable, you must not use this website.
Other parties
[You accept that, as a limited liability entity, Nasafes.com has an interest in limiting the personal liability of its officers and employees. You agree that you will not bring any claim personally against Nasafes.com officers or employees in respect of any losses you suffer in connection with the website.] [Without prejudice to the foregoing paragraph,] you agree that the limitations of warranties and liability set out in this website disclaimer will protect Nasafes.com officers, employees, agents, subsidiaries, successors, assigns and sub-contractors as well as Nasafes.com.
Unenforceable provisions
If any provision of this website disclaimer is, or is found to be, unenforceable under applicable law, that will not affect the enforceability of the other provisions of this website disclaimer.
About cookies
This website uses cookies.  By using this website and agreeing to this policy, you consent to Nasafes.com's use of cookies in accordance with the terms of this policy.
Cookies are files sent by web servers to web browsers, and stored by the web browsers.
The information is then sent back to the server each time the browser requests a page from the server.  This enables a web server to identify and track web browsers.
There are two main kinds of cookies: session cookies and persistent cookies.  Session cookies are deleted from your computer when you close your browser, whereas persistent cookies remain stored on your computer until deleted, or until they reach their expiry date.
Cookies on our website
Nasafes.com uses the following cookies on this website, for the following purposes:
Google analytics
Facebook
Twitter
Google cookies
Nasafes.com uses Google Analytics to analyse the use of this website.  Google Analytics generates statistical and other information about website use by means of cookies, which are stored on users' computers.  The information generated relating to our website is used to create reports about the use of the website. Google will store and use this information.  Google's privacy policy is available at: http://www.google.com/privacypolicy.html.
Nasafes.com publishes Google Adsense interest-based advertisements on this website.  These are tailored by Google to reflect your interests.  To determine your interests, Google will track your behaviour across the web using cookies.  You can view, delete or add interest categories associated with your browser using Google's Ads Preference Manager, available at: http://www.google.com/ads/preferences/.  You can opt-out of the Adsense partner network cookie at: http://www.google.com/privacy_ads.html.  However, this opt-out mechanism uses a cookie, and if you clear the cookies from your browser your opt-out will not be maintained. To ensure that an opt-out is maintained in respect of a particular browser, you should use the Google browser plug-in available at: http://www.google.com/ads/preferences/plugin.
[Other] third party cookies
When you use this website, you may also be sent the following third party cookies, which may be used for the following purposes:
Facebook
Twitter
and others
Refusing cookies
Most browsers allow you to refuse to accept cookies.
In Internet Explorer, you can refuse all cookies by clicking "Tools", "Internet Options", "Privacy", and selecting "Block all cookies" using the sliding selector.
In Firefox, you can adjust your cookies settings by clicking "Tools", "Options" and "Privacy".
Blocking cookies will have a negative impact upon the usability of some websites.
Link Suggestion
Wer öfters mal im Haushalt etwas macht, der wird merken, dass es ohne ein gewisses Werkzeug gar nicht funktioniert.Es ist klein, kann aber durch Hebelkraft ein ziemlich starkes Tool werden. Die Rede ist von Inbusschlüssel, oder auch Winkelschlüssel. Damit können so gut wie alle Arbeiten durchgeführt werden. Sei es nun ein Ikea Regal aufbauen, oder eine Zimmertür einstellen.
Font License Agreement
Webfont License Nasalization Regular (TDC1050699)
Nasalization Font Agreement for commercial use. The Fontspring OEM Hardware/Device Embedding Font End User License Agreement Version 1.6.0 – March 13, 2014 By downloading, installing and/or embedding font software ("Font") offered by Fontspring or its distributors, you ("Licensee") agree to be bound by the following terms and conditions of this End User Licensing Agreement ("EULA"): 1. Right Granted Fontspring grants Licensee a perpetual, worldwide, non-exclusive and non-transferrable license to embed the Font into an unlimited quantity of devices ("Devices") such as phones, televisions, or printers where the Font is used as the resident font of the Device. 2. Requirements and Restrictions Licensee agrees to abide by the following requirements and restrictions: a. The total number of Device lines may be no greater than the number specified in the Receipt. b. Font may only be used within the Device. c. Embedded Fonts may be interactive as well as static. The text may be modified by the Devices' end-user if required. d. Font may only be embedded in Device Lines owned by the Licensee. e. Font may not be embedded in any products created by the Device. 3. Provision to Third Parties Licensee may temporarily provide the Font to a producer, publisher or other agent who is working on behalf of the Licensee, only if the producer, publisher, or other agent (1) agrees in writing to use the Font exclusively for Licensee's work, according to the terms of this EULA, and (2) retains no copies of the Font upon completion of the work. Licensee may not otherwise distribute the Font to third parties or make the Font publicly accessible or available except by embedding or linking in accordance with this EULA. 4. Term This EULA grants a perpetual license for the rights set forth in Paragraph 1 unless and until the EULA terminates under Paragraph 8. Fontspring will not charge additional fees post purchase, annually or otherwise. 5. Other Usage Licenses for desktop use, computer applications and games, installable interactive books, software, mobile applications and games, Ebooks and Epubs, product creation websites, and other uses not allowed by this Agreement may be available for an additional fee. Contact Fontspring at support@fontspring.com for more information. 6. Modifications Licensee may not modify the Font or create derivative works based upon the Font without prior written consent from Fontspring or the owning Foundry ("Foundry") EXCEPT THAT Licensee may generate files necessary for embedding or linking in accordance with this EULA. 7. Copyright The Font is protected by copyright law. The Foundry is the sole, exclusive owner of all intellectual property rights, including rights under copyright and trademark law. Licensee agrees not to use the Font in any manner that infringes the intellectual property rights of the Foundry or violates the terms of this EULA. Licensee will be held legally responsible, and indemnifies Fontspring, for any infringements on the foundry's rights caused by failure to abide by the terms of this EULA. 8. Termination This EULA is effective until terminated. If Licensee fails to comply with any term of this EULA, Fontspring may terminate the EULA with 30 days notice. This EULA will terminate automatically 30 days after the issuance of such notice. 9. Disclaimer and Limited Warranty Fontspring warrants the Product to be free from defects in materials and workmanship under normal use for a period of twenty one (21) days from the date of delivery as shown on Receipt. Fontspring's entire liability, and Licensee's exclusive remedy, for a defective product shall be, at Fontspring's election, either (1) return of purchase price or (2) replacement of any such product that is returned to Fontspring with a copy of the Receipt. Fontspring shall have no responsibility to replace the product or refund the purchase price if failure results from accident, abuse or misapplication, or if any product is lost or damaged due to theft, fire, or negligence. Any replacement product will be warranted for twenty one (21) days. This warranty gives Licensee specific legal rights. Licensee may have other rights, which vary from state to state. EXCEPT AS EXPRESSLY PROVIDED ABOVE, THE PRODUCT, IS PROVIDED "AS IS". FONTSPRING MAKES NO WARRANTY OF ANY KIND, EITHER EXPRESSED OR IMPLIED, INCLUDING, BUT NOT LIMITED TO THE IMPLIED WARRANTIES OF MERCHANTABILITY AND FITNESS FOR A PARTICULAR PURPOSE. The entire risk as to the quality and performance of the Product rests upon Licensee. Neither Fontspring nor the Foundry warrants that the functions contained in the Product will meet Licensee's requirements or that the operation of the software will be uninterrupted or error free. FONTSPRING SHALL NOT BE LIABLE FOR ANY DIRECT, INDIRECT, CONSEQUENTIAL, OR INCIDENTAL DAMAGES (INCLUDING DAMAGES FROM LOSS OF BUSINESS PROFITS, BUSINESS INTERRUPTION, LOSS OF BUSINESS INFORMATION, AND THE LIKE) ARISING OUT OF THE USE OF OR INABILITY TO USE THE PRODUCT EVEN IF FONTSPRING OR THE FOUNDRY HAS BEEN ADVISED OF THE POSSIBILITY OF SUCH DAMAGES. Because some states do not allow the exclusion or limitation of liability for consequential or incidental damages, the above limitation may not apply to Licensee. 10. Governing Law This EULA is governed by the laws of the United States of America and the State of Delaware. 11. Entire Agreement This EULA, in conjunction with the receipt ("Receipt") that accompanies each Font licensed from Fontspring or its distributors, constitutes the entire agreement between Fontspring and Licensee. 12. Modification The Parties may modify or amend this EULA in writing. 13. Waiver. The waiver of one breach or default hereunder shall not constitute the waiver of any subsequent breach or default.
NASAFES senior chief technology officer (SCTO) 
Rene H. Woller (acting)
NASAFES Office of the Chief Information Officer
NASAFES chief operation officer (COO) 
Ferenc Dieterle (acting)
NASAFES Office of the Chief Information Officer
NASAFES chief communications officer (CCO) 
Elena Vladimirova B. (acting)
NASAFES Office of the Chief Information Officer
GDPR correspondence contact option
nasafes.contact@gmail.com
Postal address United States:
14350 60th St North
Suite 37117
Clearwater FL 33760
Postal address Europe/Germany:
Kamenzer Str. 2
01936 Schwepnitz
Germany