How to shield WiFi radiation?
How to shield WiFi radiation if your neighbour has WiFi?
First, WiFi fields NEED a protection from 40db.That's a minimum. It's necessary to ensure protection.
The Nasafes emf protection fabric have a shielding effectiveness of 55 – 75 db and can protect to 99%.
But, you need to know, WiFi routers scatter the radiation. The farther you are away from the router, the greater must be the shielding area. See on image.

Building materials and their protective properties
Here you can see how different materials can shield Wifi radiation. The Nasafes Emf protection fabric is far more effective than 16 cm reinforced concrete.
WiFi shielding effectiveness in %
Brick Wall 18 cm = 40%
Reinforced Concrete 16cm = 90%
Solid Wood 16 cm = 80%

Nasafes emf protection fabric with copper/nickel mesh = 99%
A grounding cord is requiered!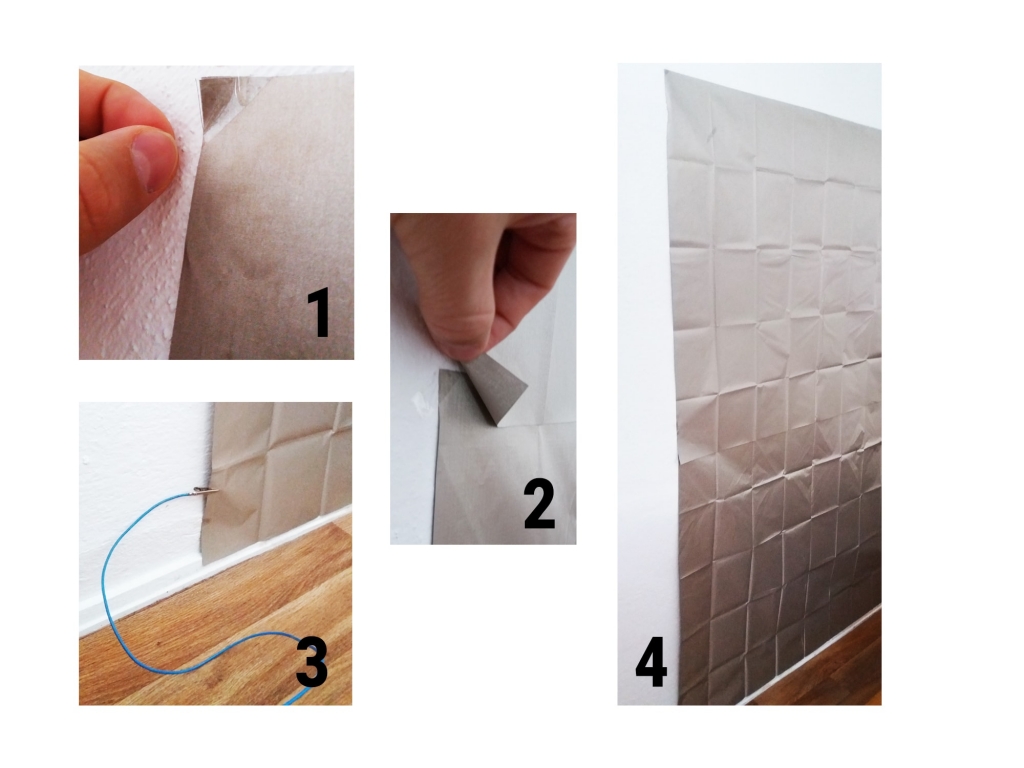 To make sure that you are protected from Wifi radiation of the neighbor, you should shield the whole wall.
You can attach the NASAFES emf protection fabric to the wall like a wallpaper. You have 2 options. You can use tape or you can use glue.
If you have attached the emf protection fabric to the wall you should additionally provide grounding. The easiest way to do that is with our grounding cord.
Simply attach the alligator clip to one side and plug the 3-prong plug into the electrical socket.
Our ground wire is safe and ensures the best grounding to dissipate electromagnetic waves. You can use the 3-prong plug like any ordinary plug.
Visit our shop on the Amazon website and discover our products.