Signs cat is sick
Is your cat SICK because of your ELECTRONICS?
Does your cat seem annoyed, angry, tired, or sick? Perhaps your cat is just being blasted with dangerous electromagnetic fields or "EMF's" for short. These waves of electromagnetic energy can be shot out from your TV's, computers, internet routers, as well as the Earth's natural radiation.
These waves can disrupt your cat's sleep or even completely stop your fuzzy friend from getting any sleep at all! This lack of sleep can cause a wide verity of problems. Sleep deprivation is attributed to lower immune systems causing your cat to become very sick, and not have the ability to fight any illnesses off! This may also be the reason why your cat can seem somewhat moody, or angry. Has your cat ever ignored you? Perhaps it just sensed the EMF waves and did not want to get closer for fear of its own health.
Why your cat need a Nasafes EMFshield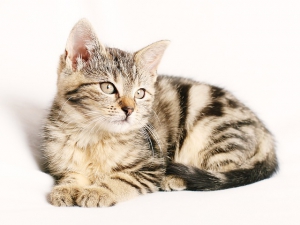 One way to combat this and make your pets at home healthy and well rested is to pick up a NASAFES EMFshield. This nicely sized and flexible fabric can be the difference between a happy and healthy cat, or a sickly and angry one.
The EMFshield is a copper sheet that will block all the dangerous and harmful waves of any of your electronic devices, WIFI signals, and natural radiation. Mothers even trust it with their child's protection by putting it on their baby bumps. Mothers place it on their bellys so that the fetus will not be damaged by any of the waves. If mothers can trust their baby in the EMFshield, your cat will be just as safe.
EMFshield at cats favorite spots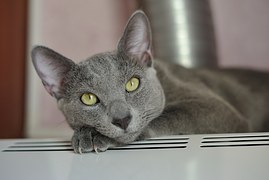 This thin, magnetic shielding sheet is very simple and easy to install. Just pull it out and slide it under your cats favorite sleeping or play spot, simple as that! Place it under cat beds, pillows, blankets, cat trees, or his/her favorite sun baiting spot.
Did you know that even unplugged or covered electronic devices still emit this dangerous EMF ray? Don't trust any of your devices! Have you ever played on your phone or tablet while your cat is in your lap? What about your cat who uses the computer as a warm napping place? Why put your cat's health into jeopardy? The copper, and EMF fabric design will conduct any stray or direct waves that can be found in your home. A small Amazon payment can keep all of your pets safe and happy.