How to shield WiFi radiation?
How to shield WiFi radiation if your neighbour has WiFi?
First, WiFi fields NEED a protection from 40db.That's a minimum. It's necessary to ensure protection.
The Nasafes emf fabric have a shielding effectiveness of 55 – 75 db and can protect to 99%.
But, you need to know, WiFi routers scatter the radiation. The farther you are away from the router, the greater must be the shielding area. See on image.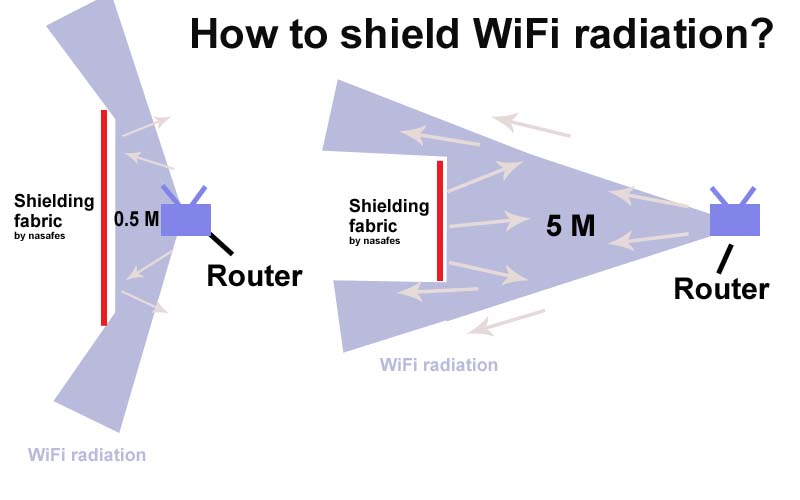 Building materials and their protective properties
WiFi shielding effectiveness in %
Brick Wall 18 cm = 40%
Reinforced Concrete 16cm = 90%
Solid Wood 16 cm = 80%
Nasafes mat with copper/nickel mesh = 99% (Provided that a large area is covered)
A grounding is requiered!
If you cover the wall to your neighbor, than please make a connection between the ground and the emf fabric mats. For example, with a cable, or the mats themselves.
Emf Protection Fabric- BIG Size – 36.2 X 42.4 inches – Radiation Protection – Block Wifi – EMF Shield – RFID – Anti Radiation – Conductive shielding Copper Nickle Fabric – Very Thin 0.03 inches