If you have earthing sheets and you are still missing a suitable grounding, then this grounding point is just the thing. With 100K Ohm resistance, it's safe and ready to go almost anywhere.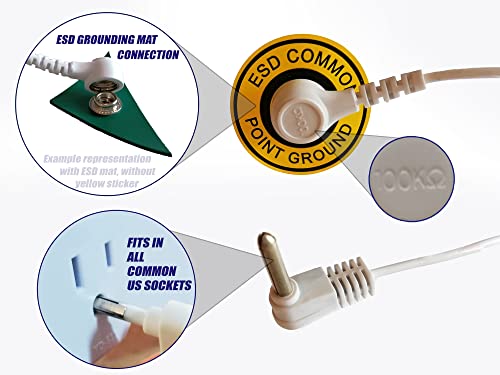 The anti static plug can be used universally
The time has come when anything can be converted into a grounding product. With this esd grounding plug it is now possible to ground any kind of grounding mat, esd mat or earthing sheet.
Simple connection of the esd grounding plug
Connecting the ground point is very simple. To do this, simply screw the grounding button to the required location with a screwdriver. Once the ground point has been screwed on, the grounding cable is connected using the button. Finally, you simply plug the male banana plug into the socket and the ground point is already grounded.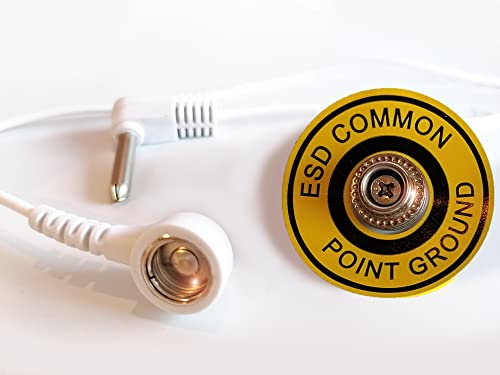 Areas of application of the esd grounding plug
The connection is suitable for all ESD purposes. The universal snap kit is particularly suitable for ESD mats or grounding sheets.