Possible uses for the anti radiation Nasafes mat
Use it as an undersheet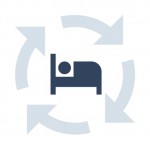 The Nasafes mat can be used anywhere and, to best effect, in places where we spend most of our time. This means, primarily, in bed. The Nasafes mat can be laid under the bed mattress. In this way, radiation coming from below can be reduced.
A grounding-wire is required when using for earth radiation.
---
Protect your little baby
Babies and small children are particularly susceptible to radiation. Putting a Nasafes mat in baby's cot can reduce the risk of radiation
---
Protection for animals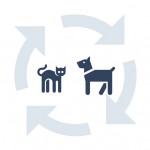 Pets are very sensitive to radiation. Dogs and cats become restless when they sense radiation. You can simply put a Nasafes mat in your dog or cat's basket to reduce radiation penetrating from below or from side.
---
Emf protection whole house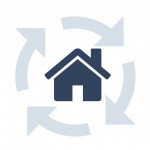 A further possibility is to integrate the Nasafes material into the structure of your house. The anti-radiation mats can be mounted behind plasterboard. In the same way, Nasafes mats can be fully or partially integrated under tiles, parquet or other types of flooring.